July 31st, 2022
Whole ATA kept fingers crossed for Skye for her debut fight representing GB at the World Taekwondo Cadet's Championships in Sofia, Bulgaria.
Following a week of training with the GB Cadets Team in Bulgaria, Skye has stood up to the challenge and proudly represented GB (and ATA) on the ring.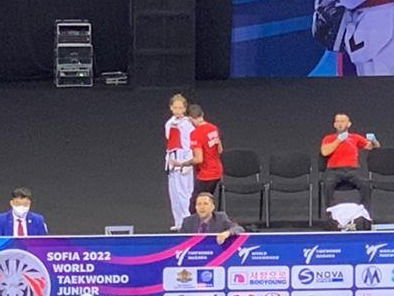 Getting ready for the ring
The event was live-streamed on YouTube and we were lucky to be able to see her fighting in real-time!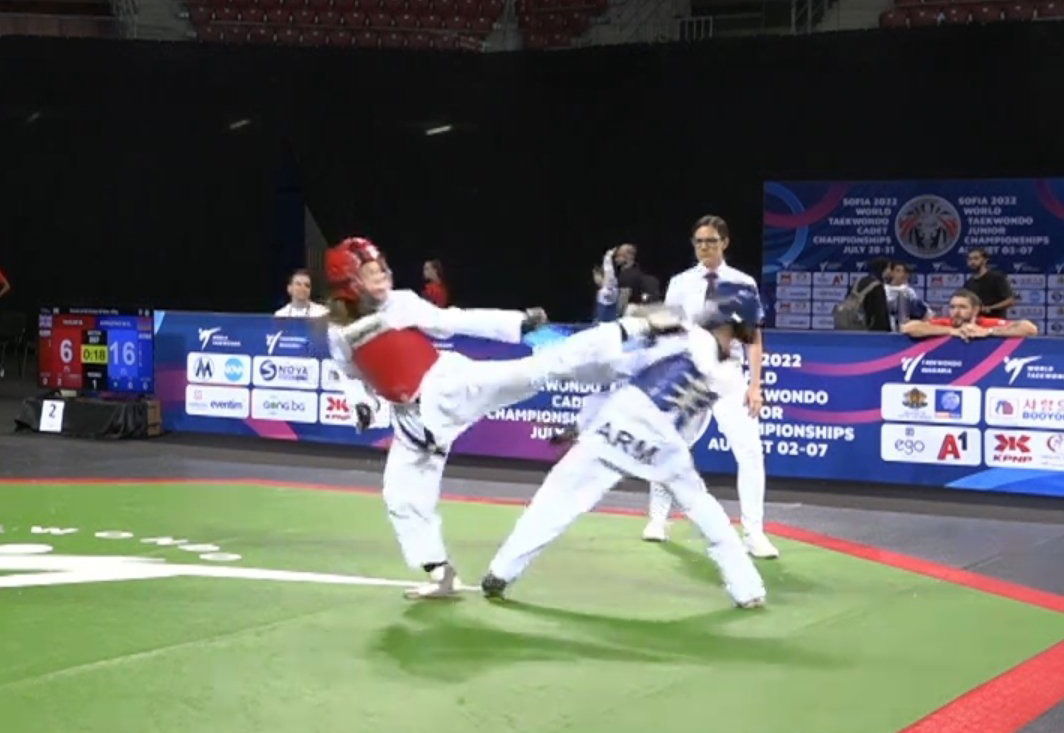 We're very proud of her debut fight and each point she scored, even though she has not qualified to further rounds.
The experience itself was exhilarating to her and a taster of many more in the future!
Congratulations Skye! Hard work and dedication!
Day 1 highlights